Slideways makes plastic components for packaging equipment, conveyor systems and power transmission applications. The applications of the plastic parts and components we make are vast.
EXTREME TEMPERATURE APPLICATIONS

Modern plastics have a tremendous range of extreme temperature applications. Current engineered plastics can handle operating temperatures from cryogenic to 800°F. Many of today's plastics are capable of replacing metal materials.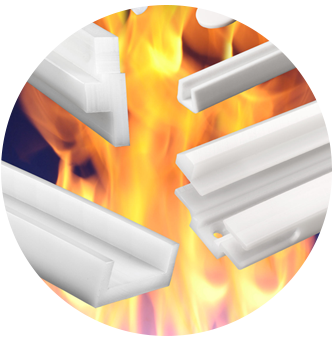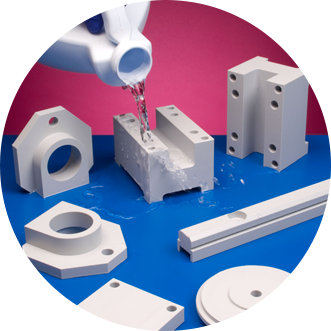 Slideways components survive daily exposure to corrosive liquids. Our FDA accepted materials see constant washdown conditions in food processing applications. Our materials survive exposure to acids, alkalis and other harsh chemicals.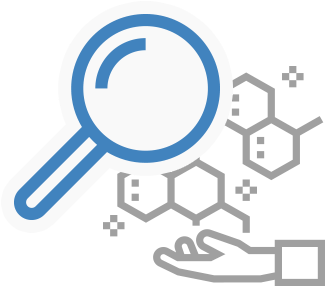 Slideways materials are often used in abrasive environments such as the sawmill shown here. Other common environments are glass bottling facilities and paper mills.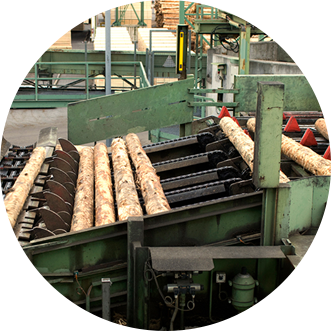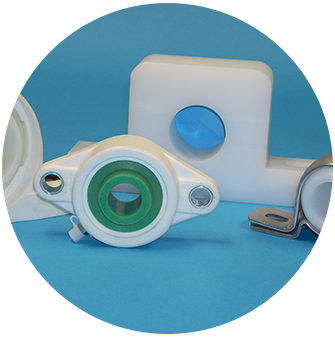 SELF-LUBRICATING REQUIREMENTS

Slideways products provide carefree, self-lubricating performance for applications where lubricants may contaminate or be washed away. Another advantage of the self-lubricating feature is the ability to provide lubrication where re-lubrication is difficult or in environments where lubrication may fail.
WEAR REDUCTION & MORE ECONOMICAL PERFORMANCE

Slideways plastic components reduce wear, weigh less and last longer than metallic parts. They are lighter and have a lower coefficient of friction, which reduces costly power consumption and extends mating component wear.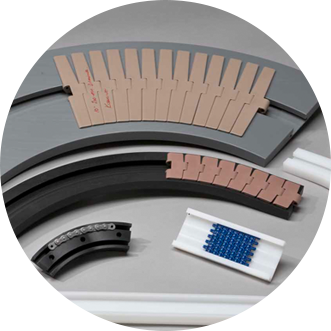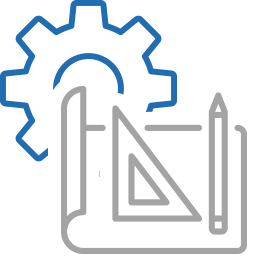 Unusual shape? Complex design? Tough material requirements? No matter the case, we can confidently produce a part that suits your application best.


Discover our selection of high quality engineered plastic parts, extrusions and wear components designed to reduce friction.